The BSC Beat features articles on association management best practices, meeting planning,
emerging technology, BSC staff news and more.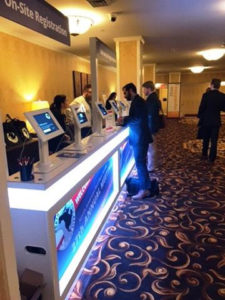 Meeting season is in full effect and the BSC team has been working hard. Always thinking of ways to streamline processes, improve systems and make meetings run smoothly and cost effectively, we just debuted our new self-registration booths at our annual NASBS meeting and they were a hit!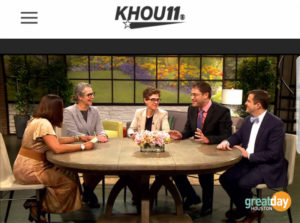 Meeting attendance was at all time high at 675 and the self check-in ran smoothly and efficiently with no lines.
Our annual SAGES meeting in Houston convened close to 2,400 of the world's most renowned surgeons to advance quality patient care through education, research, innovation and leadership in minimally invasive surgery (MIS). SAGES leadership made a stop at Great Day Houston to shoot a fascinating news segment on Social Media & Medicine. View it now at http://bit.ly/2okbWxr.
And this years Academic Surgical Congress in Las Vegas, NV, was attended by more than 1900 attendees and we've already starting planning for 2018 in Florida.
Catch us if you can this Spring & Summer in San Diego at Surgical Education Week, in Colorado for Radium, in Chicago for Pancreas Club, in Palm Beach for FSA and in London for IPEG!
---
BSC in the News!
Congrats to our President and CEO Sallie Matthews on her recent mention in Forbes magazine and to our Founder Barbara Berci, recently quoted in the Houston Chronicle on the importance of business ethics. Click the article link below to read more:
Seven Tips On Improving Your Nonprofit's Funding Options