BSC Management is your complete solution for all of your
association management
needs. 
What is an Association Management Company?
An association management company is a firm of skilled professionals who provide specialized services to your volunteer association or professional society. BSC reaches beyond this traditional definition to provide management services in an efficient, cost-effective, and collegial manner.
BSC services are designed to facilitate the achievement of your mission and goals by allowing your leaders and members to focus on issues, education, and policy decisions. The role of BSC Management is to provide advice and guidance if requested, and to develop and implement the programs that will fulfill your goals.

Association Management Services
Our Association Management services are the backbone of our company and will become your association's most valuable resources. Our experienced and professional team of association management experts stand ready to provide the following services:
Association Management and Administration
Provide a full range of headquarters services, including mail processing, accounts payable and accounts receivable, phone support, general administration, and much more.
Assist with writing or revising Association By-laws and Mission Statements.
Provide administrative and strategic support for your Executive Council / Board of Governors or Directors / Committees / Task Forces.
Generate policies and implement processes for Awards and/or Grants.
Perform market research, conduct surveys, and analyze trends and statistics.
Design, implement, and monitor academic studies and longitudinal data collection projects.
Membership Services
Provide prompt and professional service to your member's enquiries and concerns. Member service always comes first!
Process new member applications and prepare application packets for review by your membership committee.
We develop strategies to recruit new members and retain existing ones. We implement those strategies in a timely and professional manner. This is especially vital in a shrinking economy.
Technology Services for Associations
Maintain/improve your association's databases and other information systems.
Update your association's web site to ensure news and announcements are fresh and timely (see our Technology Services for more information on design and maintenance).
Position your association for social networking
Bring your association up to the current technology standards with apps and mobile-friendly web sites
Financial / Accounting Services
Send your association's membership dues invoices and collect payments.
Prepare budgets for all operations; track income and expenses using universally accepted accounting practices.
Prepare and distribute financial reports in a timely manner.
Fundraising
Develop and implement strategies for short and long-term fundraising.
Association Management Philosophy
BSC believes that merely being competent at a task is not enough. We strive for and, in most case, REACH excellence. BSC's association management philosophy extends past competency and into attitude.
BSC staff are trained and motivated to understand that:
We work for you. You do not work for us.
Your members are the lifeblood of your existence. It is our job to serve your members and keep them satisfied.
Our attitude and enthusiasm can be transmitted through the phone and via email. Be positive.
While the client is not always right, the client is never really wrong.

Secure Finances and Financial Practices
Our association management clients entrust their money and their financial reporting to us. We know that this is a huge responsibility and we treat your finances as seriously as we do our own.
Our policies:
Total honesty
Attention to detail
Uniformly accepted accounting methods with refined in-house systems
Every dollar counts and is accounted for
Report formats that are easily read and understood by your leadership
Multiple staff members assigned to bookkeeping to ensure accountability
Work with bankers to create the best mix of bank account and investment opportunities
Maintain relationships with certified public accountants who specialize in non-profit association and meeting finance
BSC is completely transparent! You will always know exactly what funds flow in and what goes out
Trust
Building a true bond of trust between Association Management Clients and BSC takes time. We are committed to forging that bond, for we believe that mutual trust and respect is the crucial component in the relationship between your association and BSC. When your association fully places its trust in our ability to run your day-to-day operations, your leaders and members are free to pursue your mission knowing that our capable staff is there to support you.
The BSC Pledge
How will BSC earn your trust?
We pledge to:
Give you our honest opinions, even when it may not be comfortable.
Make few mistakes, but admit to the mistakes we make.
Not shy away from difficult problems or situations. Instead, we will figure out solutions and implement them.
Understand your mission, goals, and priorities. Your priorities will become our priorities.
Learn about your sphere of interest, efforts, and influence to serve you better. An ignorant management company should not be trusted with your future.
Figure out mutually workable ways to say YES to your requests.
BSC Is Your Strategic Partner
There are all kinds of association managers. Some companies consist of clerical staff answering your phones, sending out invoices and doing just enough to keep your association afloat.
BSC prefers to think of itself as your hands-on partner. We don't attend meetings just to take minutes. We are there to learn and participate. The more your association manager knows and cares about your business and mission, the more likely your association management will be effective and enthusiastic. This attitude is infectious…your members will pick up on it in their communications with BSC and their enthusiasm towards your organization will increase.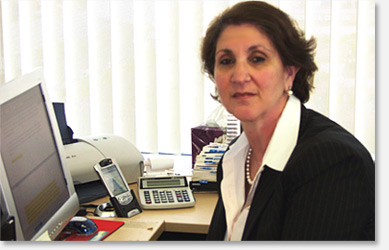 BSC helps and encourages our association management clients to develop long-term strategic plans for all aspects of the organization. Tell us what your vision is for the future and we will undertake the administrative responsibility for making your vision a reality.

Decision Making
BSC places a high value on knowing when to involve your leadership in a decision and when it is appropriate to make it ourselves. This is the most sensitive line an association manager has to walk. There is no formula to follow or class that can teach this. Our knowledge comes from having more than 25 years of experience and having a keen understanding our role with each of our clients.