Sallie L. Matthews, President and CEO
Jason C. Levine, Vice President / Information Technology
Christina Kasendorf, Vice President / Association Management
STAFF CAPABILITIES
A snapshot of our talent pool includes (but is not limited to):
6 conference and meeting planners with experience ranging from 5 to 25 years.
A senior information technology architect
Web designer/graphic artist
2 senior database managers
2 technology project managers
A financial controller with more than 20 years experience including 7 years in non profit organizations
2 bookkeeping staff with masters degrees in business
3 experienced fundraisers with more than 20 years experience between them
2 experienced exhibit managers
6 staff members with experience as executive directors
5 staff members with significant experience in continuing medical education
2 staff members with experience in educational certifying programs
Multi-lingual staff. We have staff members who are fluent in: Spanish, French, Tagalog, Mandarin, Japanese, Cantonese, German, Russian, Portuguese and Hebrew.
Sallie L. Matthews, President and CEO
Sallie Matthews, President & CEO, has 18 years of association management, meeting and event planning experience and is the quintessential strategic thinker and detail person. A graduate of Indiana University, she serves as Executive Director for BSC's largest client, the Society of American Gastrointestinal Endoscopic Surgeons. She has been directly responsible for planning a dozen major conferences for several thousand delegates each, and has overseen more than 50 regional meetings or training courses in the US and abroad.
Mrs. Matthews' expertise includes the following:
Overall event management and policy
Site selection;
Hotel contracts and negotiations (she's THE expert)
Vendor contracts
Non-profit association management
Budgets and fiduciary oversight;
Negotiation of vendor contracts;
Logistical management of on-site events;
Communication with organizational leadership
Strategic planning for conferences
Jason Levine, Vice President Information Technology
Jason Levine has more than 20 years experience in database design and programming in addition to developing for the web since 1994.
Mr. Levine's areas of expertise include:
Development of online meeting registration databases and software
Business development
Strategic planning
Event and meeting registration
Web site planning and design
Content Management Systems
Programming
Traditional and Social Media Marketing
Mobile web site and app development

Jason Levine
Christina Kasendorf, Vice President / Association Management
Christina Kasendorf, Vice President, Association Management has eight years of association and conference/meeting planning experience. Mrs. Kasendorf has been instrumental in planning more than 15 meetings and events in the US and abroad.
Christina's expertise includes the following:

Medical association management and organizational expansion
Development and operations of hands on courses (animate and inanimate)
Development and operation of learning centers
Logistical management of on-site event staff;
Design strategy and distribution of event promo and marketing materials
Planning and executing leadership retreats
Long-term strategic planning for several medical societies
Budget development and oversight
Surgical education and fellowships
Vendor contracts
Christina Kasendorf

Barbara Berci, Founder (1942-2018)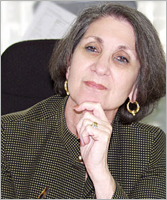 Barbara Berci, Founder, was been a leader in meeting and event planning, association management and com­munications for more than 30 years. Mrs. Berci was an imaginative thinker, problem solver, and idea person. After 25 years of creative leadership, Barbara stepped down as CEO and President in 2008 but remained active in BSC Management until her untimely passing in 2018 after a short but fierce battle with cancer. She managed the growth of one association from 300 members to more than 6,000, while presiding over an income growth with a factor of 50+. The same client's first scientific meeting attracted 110 registrants and 9 exhibitors in 1986. It now attracts about 2,500 registrants and 100 + exhibitors annually. She has had oversight of more than 30 major conferences and 50 meetings and courses. She has operated several major community events including one that attracted more than 100,000 attendees.