Tomorrow's world is here now and we've grasped it!
When we talk to our IT team, it often seems like they are talking another language. And they are! They are talking the language of tomorrow. "Yes, there is software to solve this problem." Or "yes, we can create software to solve this challenge." One of our clients had a website in 198 8 when most folks hadn't even HEARD of the internet. A few of the tasks we've improved with technology.
On line presentation proposal submission and review
Web design and programming
Database design and development
On line faculty invitation and response system
On line CME submission and evaluation

Meeting app
On line Conflict of Interest Management
On line Education and Learning Management
CME Tracking and Reporting
Customer Resource Management

Fellowship and Resident Match Ranking System
Electronic Publishing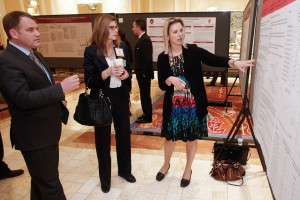 We simply do it better.
If you are looking for someone to simply send out the dues bills and keep the books, we are not the AMC for you. We are partners with our clients. Their goals become our goals. Their needs, ours. From the database gurus to the membership associates and the meeting planners, we actually CARE about what we do and whether or not it's effective. There is seamlessness between association leaders and the BSC staff because we truly consider ourselves part of the client organization.